WORKING AT ASPÖCK SYSTEMS
THE ARTISTS OF LIGHTS –
INTRODUCING OUR EMPLOYEES!
With an interesting mix of tradition, family ethos and innovation, we offer many national as well as international prospects, opportunities and development possibilities. Nevertheless, we consciously maintain our social values and cultivate our open, proactive corporate culture.
In particular, the courage to change and a constant search for new ideas are the cornerstones of our success.
I look forward to welcoming you to Aspöck Systems soon – and to working with you to shape the future of our company.
Karl Aspöck
CEO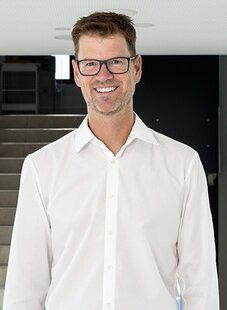 We are convinced that the success of Aspöck Systems ultimately comes down to our employees.
Therefore, we are constantly looking for diverse personalities. To this end, we give school pupils and students the opportunity to gain some initial experience in the form of a work placement while they are still studying or training. By doing so, we create a bond with potential future employees at an early stage in their working lives.
In general, we offer a wide range of rewarding career opportunities with international perspectives within the Aspöck Group. Take the initiative now and become an ARTIST OF LIGHTS!
BENEFITS
At Aspöck we attach great importance to our employees and try to motivate them with various benefits to maintain a strong team spirit.
Depending on the location, we can offer the following: